October's SAVOURY Restaurant of the Month offers an Authentic and Traditional Italian Cuisine, just as the name suggests:
Castello Ristorante Antico
Address: 3600 Langstaff Rd, Vaughan, ON L4L 9E7
Phone: (905) 264-9248
Email: inquiries@castelloristorante.com
www.castelloristorante.com
Facebook: https://www.facebook.com/castellosocial/info
Twitter: https://twitter.com/castellosocial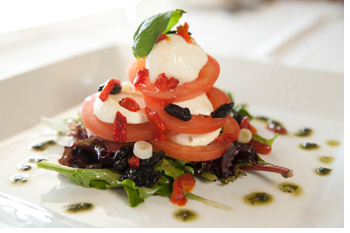 For more than 15 years, Castello Ristorante has dazzled the palates of patrons with delicious dishes and first-class service. It's all thanks to a well-trained team that has played a big role in delivering an impeccably positive experience. With seating for 350 guests, Castello hosts large parties and receptions as well as intimate lunches & dinners. If you are planning a special occasion or just want to step in for a delicious lunch or dinner, be sure to contact us!

LUNCH | DINNER | PRIVATE EVENTS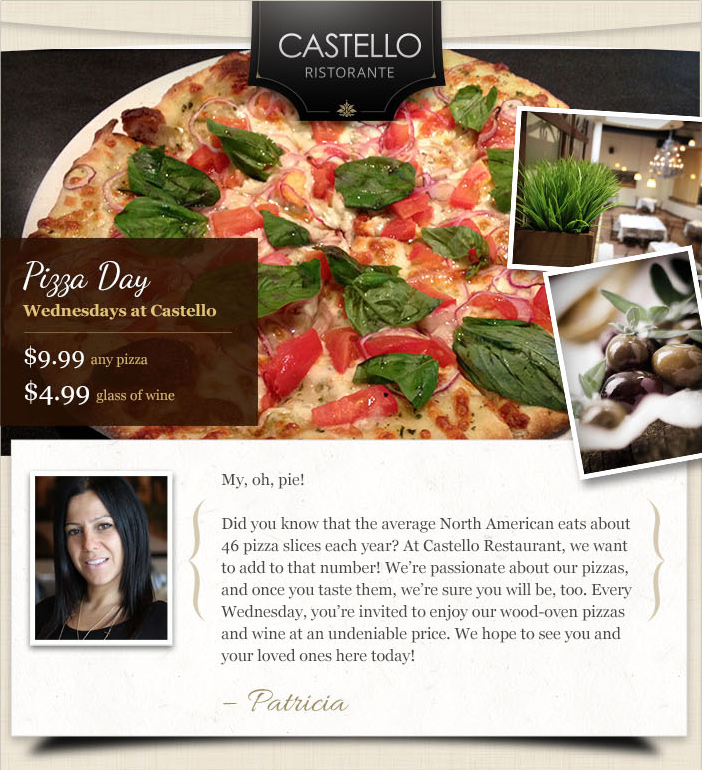 RESTAURANT | PIZZERIA | BANQUET | CATERING | EVENTS
Pizza Wednesdays My, oh, pie!
$9.99 any pizza
$4.99 glass of wine
Did you know that the average North American eats about 46 pizza slices each year? At Castello Restaurant, we want to add to that number! We're passionate about our pizzas, and once you taste them, we're sure you will be, too. Every Wednesday, you're invited to enjoy our wood-oven pizzas and wine at an undeniable price. We hope to see you and your loved ones here today!
Every Friday & Saturday featuring Alessandro Battaglia
Hours
Mon: 11:00 am – 3:00 pm
Tue – Thu: 11:00 am – 3:00 pm, 5:00 pm – 9:00 pm
Fri: 11:00 am – 3:00 pm, 5:00 pm – 10:00 pm
Sat – Sun: 5:00 pm – 10:00 pm
Enjoy a taste of Italy
To learn more about the Savoury Restaurant of the Month and Castello Ristorante Antico,
CLICK HERE